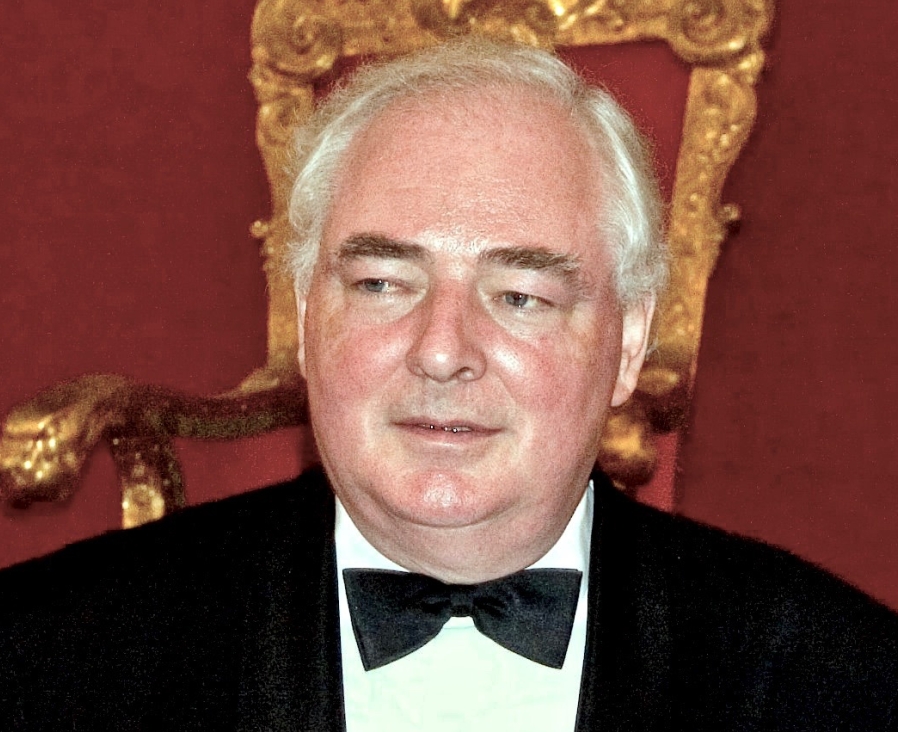 What's the place of Georgia – and South Caucasus in general – in the world of contemporary art? How successful is Tbilisi Art Fair (TAF), Georgia's first contemporary art marketplace?
14.05.2019 (
Caucasian Journal
).
For the most competent answers, Caucasian Journal contacted Nicolas ILJINE – internationally renowned art consultant, curator, TAF's Board member.
Alexander KAFFKA, editor-in-chief of Caucasian Journal: Dear Nic, thank you for attention to the readers of Caucasian Journal. On May 17 TAF is scheduled to open its doors for the second time. A year has passed since the first ever contemporary art fair took place in Georgia, brought here thanks to the initiative and energy of its founder Kaha Gvelesiani. How successful is the TAF project so far, in your view?
Nicolas ILJINE:
In its first year, any fair is an experiment. In 2018 there were 8.500 visitors, 33 galleries, 45 artist spaces, 5 shops with books and multiples, 990 artworks exhibited in a price range of 250 to 30.000 USD, 22 media representatives and 37 international art professionals.
That is actually pretty good for a newborn fair.
AK: Tbilisi and other cities of South Caucasus are known for a very rich cultural heritage, including the visual arts. However in the field of contemporary art Tbilisi has never been a leader before, while the demand for it was definitely in place: I remember graffitis in Tbilisi streets calling for creation of a contemporary art museum here. How did the idea of an art fair in Georgia come about?
NI:
In the last few years Tbilisi has become a very attractive and hip destination for younger people and enlightened mid age western visitors including art collectors.
Music, fashion, food & wine, good museums, historical buildings, culture buzz and the beautiful landscape surrounding the Georgian capital was a logical background for establishing an art fair.
Upcoming galleries in Tbilisi like Erti, Kunsthalle, Artbeat, Gamrekeli, Window Project Gallery, and many interesting artists including some who returned to Georgia after lengthy stays in western Europe or the USA, like for instance Uta Bekaia, added to the cultural humus of the city, thus making an art fair a logical addition. This May the second version of TAF opens on the 15th, and already has more galleries and a higher profile that last year. Especially interesting are galleries from neighboring countries like Armenia, Azerbaijan and even Iran that enhance the attraction to art collectors.
AK: Though you have Russian roots, you were born and raised in France. However, I know about your standing interest to South Caucasus: You have authored books such as the recent "Memories of Tiflis", and older "Memories of Baku". You were also involved in the project of Modern Art Museum in Baku. How did you get interested in our part of the world?
NI:
My first trip to the Soviet Union was in 1965 and due to my association with cultural activities in the German-Soviet association; my travels took me beyond Moscow and Leningrad to places like Armenia and Azerbaijan. Later working for Lufthansa PR we sponsored several exhibitions in this part of the world. Alone to Baku I traveled over 20 times with Guggenheim director Thomas Krens and star architect Jean Nouvel. This provided me with enough information and impetus to find good authors and images and publish a book. To round up the South Caucasus, my next book project will be about old Yerevan.
AK: You have been involved in numerous top-scale art projects, having worked many years at Guggenheim Museum as a European representative, and afterwards. Tbilisi has some very good art galleries, but they are few compared to big cities in Europe and USA. What's your opinion about the arts scene in our region?
NI:
I am in Venice at the Biennale right now and everybody is talking about the pavilion from Ghana; compared to that, Georgia has a wealth of culture, tradition and art. Otherwise why would the largest international book fair in the world (Frankfurt) invite Georgia as a guest country like they did last year, or Belgium with its Europalia Festival, which has invited Georgia as the guest country in 2022. Young fresh art is always attractive but often difficult to access, and that is a function which art fairs and galleries achieve fairly well. It is easy to shop or see art in New York, London or Paris, but it is far more exciting to discover new art in more distant countries like in the Caucasus.
AK: How is the Georgian art life incorporated in the international context, or do you see it fairly isolated? Can you perhaps compare it to the situation Azerbaijan, or in Russia? Is TAF helping Georgians to be better connected to the artistic mainstream?
"Inhabitants of the Childhood" by Uta Bekaia.


Photo: utabekaia.com
NI:
There is a large Georgian diaspora in Europe and the USA, not to mention mother Russia and, as opposed to Azerbaijan, travel to Georgia is visa-free for most countries where serious art collectors come from. Initiatives like YARAT in Baku or the excellent work of "creative Georgia" are enhancing the perception of art and culture of these countries. TAF is basically a commercial enterprise, like all art fairs are, and the growing number of visitors and media reports enhance the way to mainstream. Language is a barrier but in Russia for instance a monthly English language newsletter
Russian Art Focus
is read by a couple of thousand people, so information is the key to connecting to the artistic mainstream.
AK: Can you name any artists or galleries, which have become a particular discovery thanks to TAF? Do you have any personal favorites, perhaps?
NI:
Beyond what I have already mentioned, I prefer to abstain from talking about my personal preferences.
AK: From organizational standpoint, are there any lessons learned after TAF 2018, which will be taken in consideration in your new TAF event later this month?
NI:
Sure: this year an extensive VIP programme is arranged with studio visits and meeting local art collectors which make it more attractive to come and discover.
AK: Is the TAF 2019 larger, or in other ways different from the last year's one? Are there significant differences in concept, format, participation? Are any major superstar galleries attending this time?
NI:
Yes, it is different because this year we have 4 art commissions and 8 collaborations with Tbilisi institutions. The allocated fair space is larger and a new famous gallery from Paris and London is taking part: Kamel Mennour. Besides, the "Hive" [The Hive section of the fair allows a group of selected artists to be highlighted at the event –
CJ
] will host 35 young artists and a talks programme will provide a lively discussion forum.
AK: You said that TAF is a commercial fair. So can we touch upon the commercial side – how successful is it as a business venture? Do you expect that prices will go up at this year's TAF?
NI:
Any art fair needs a few years to break even and hopefully by 2022 this will be the case. Prices are always somewhat volatile and depend on the demand, but in general TAF is now a fair with very fair and reasonable prices.
AK: If there are any interesting moments or impressions you would like to share with us – not necessarily related to TAF, but perhaps to Caucasus in general, you are very welcome.
NI:
One unique feature that all three ex-Transcaucasian republics have in common: the greatest hospitality in the world. At private invitations, guests are treated like royalty even with more modest hosts.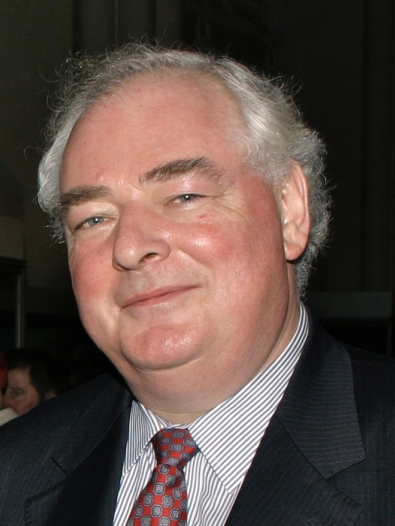 "
I think that Azerbaijan is the richest, Armenia the poorest and Georgia the most exciting country in a sensorial sort of way. They are great nations and their people are more European in the good sense, than, let's say, Asians or South Americans."
AK: Finally, a somewhat different question. You have a unique professional experience: with a Western educational background, you have worked in very different post-Soviet countries such as Russia (Hermitage-Guggenheim and other projects), Azerbaijan (Baku Modern Art Museum), and Georgia (TAF). It would be very interesting to hear your comments. What is different, what is in common? Where was your experience most (less) satisfactory, and why?
NI:
I think that Azerbaijan is the richest, Armenia the poorest and Georgia the most exciting country in a sensorial sort of way. They are all great nations with long embattled histories and their people are lovely and more European in the good sense, than, let's say, Asians or South Americans.
AK: Thank you so much. And, lastly, if you could change anything in our countries, what would be your priorities?
NI:
We should include in our prayers that sooner than later the conflict between Azerbaijan and Armenia is peacefully resolved!