06.08.2022
(Caucasian Journal)
 What is "Vision 2032"? Recently
Caucasian Journal
decided to contact some top leaders of civil society and business to ask about their vision of our region in a 10 years perspective, and what can be done to ensure the future would be brighter
🙂
The answers that we are receiving are "Vision 2032". You are welcome to share your own vision, and to read what other decision-makers think.
To answer our 3 simple questions, just download them from
here
, and send to CJ by email or via our social channels. You may also add your answers below as comments. 
Our questions:
- My country could be a real paradise on Earth, if…
- What must be done – and what I can do…
- Shall we still need borders between our 3 countries in 2032, or shall we follow the EU's model?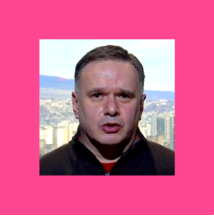 Answers Zaza Bibilashvili, 
Founder, the Ilia Chavchavadze Center for European Studies and Civic Education, Founding partner, BGI Legal:
1.

My country could be a real paradise on Earth, if…
…if Georgians had a better historical memory, making the nation more resilient when facing recurring external threats and leading to more rational daily and political decisions by the citizenry.
…if Georgians could manage to unite for common cause and rid our country of toxic Russian interference in our public life, designed to fuel polarization, flare anti-Western sentiments and shake the public's trust in the future of this country.