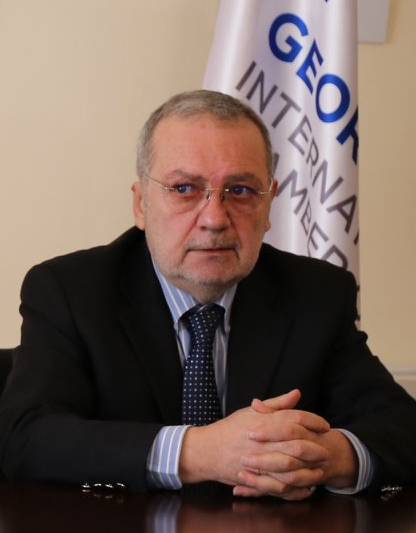 27.02.2019 (
Caucasian Journal
). 
Ambassador Zurab KATCHKATCHISHVILI, Secretary General of International Chamber of Commerce (
ICC Georgia
), has kindly agreed to give interview to 
Caucasian Journal.
Caucasian Journal:
  International Chamber of Commerce is the key partner of  Caucasian Journal in Georgia. I take this opportunity to thank you for support, which vividly demonstrates that ICC is more than an ordinary business association. Since inception, ICC Georgia has been very attentive to the pace democratic reforms and civil society formation. I would like to start with a specific question. According to Economist's 2018 Democracy Index, Georgia's position dropped from 78th to 89th place. How justified is this estimation, in your view? If you agree with it, is this something that causes concern of ICC and the business community?
Ambassador Zurab KATCHKATCHISHVILI
:
In the first place, let me congratulate you with the kick-off of Caucasian Journal and express hope that it will successfully serve to faithfully depict and analyze the political and economic environment in Georgia and the whole region.