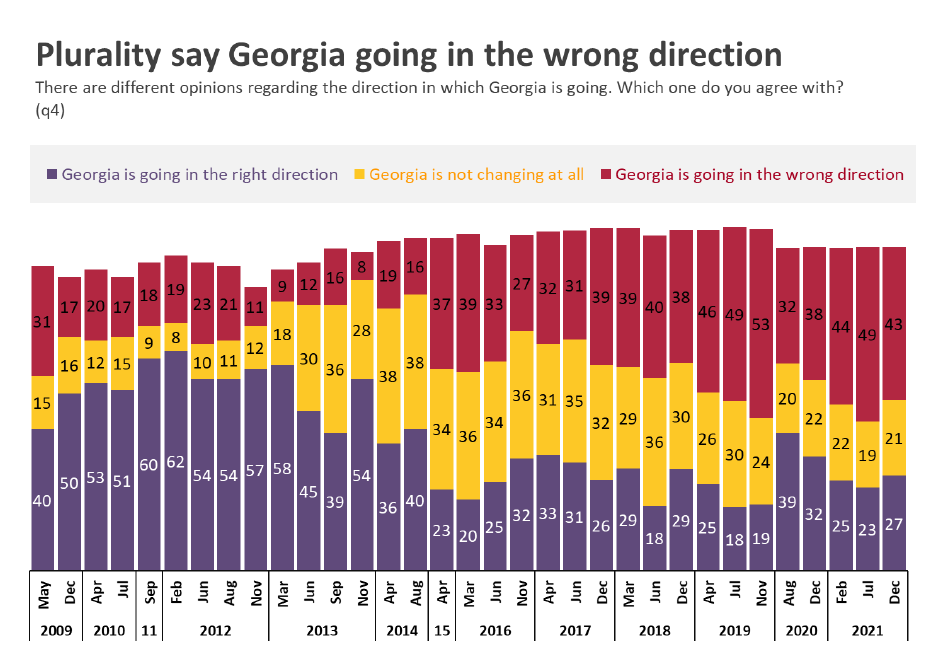 27.01.2022 (Press Release)
 Poll results released today by the National Democratic Institute (NDI) and CRRC Georgia find that Georgians see insufficient progress on the top national issues of concern and think the situation regarding poverty, crime, territorial integrity, and education has gotten worse in the last 10 years. 
Public concerns are consistent across political affiliation, signaling opportunities for political parties to work together to address the common needs of Georgia's citizens. 
▶ ქართულად:
Read the Georgian version here.
New poll finds that a majority of Georgians do not think anyone - neither government or opposition parties - is acting in their best interest. Georgians also remain skeptical of the newly elected parliament's willingness to address their concerns. More than half of the population (53 percent) does not believe parliament is passing legislation on issues that matter to them, while 52 percent do not believe an MP will take action if citizens tell him/her about problems in their district. Only a third believes that parliament regularly communicates with the public.