05.06.2020 (
Caucasian Journal
)
Is Georgia prepared to welcoming foreign tourists next month? How does the big business coordinate actions with the government in hospitality sector, which is strategic for Georgia? Do corporations play a role in formation of civil society?
Our today's guest is
Valeri CHEKHERIA, CEO of Adjara Group. His name is not only behind some of the Georgia's newest and most iconic hotels, but also in many board lists of important non-profit organizations.
Alexander KAFFKA, editor-in-chief of Caucasian Journal: Dear Valeri, welcome to Caucasian Journal. Last year we planned to talk about your success story of interaction between business and civil society, and the Democracy Frontline Center, and I hope we will touch this today. But now the whole world is turned upside down by the pandemic, which is the top factor everywhere – and especially in tourism-dependent businesses such as yours. How severely your hospitality projects have been hit by COVID measures?
Valeri CHEKHERIA: The tourism industry was hit the most with hospitality sector experiencing extensive losses globally. Certainly, we are no exception and we have suffered severely from the effects of the pandemic. We had to close down all our hotels and put on hold the development of the ongoing projects.
AK: How do you assess the Georgian government's actions – in general, and in your field in particular? If you were in the place of the regulator, is there anything that you would have done differently in the hospitality and tourism field? If yes, can you name 3 main things you would implement?
VC: The government took immediate actions and was successful in responding to the spread of the virus. Consequently, Georgia has been praised by global health leaders, as well as the international media, for its efforts in successfully containing the spread of the coronavirus. The proactive efforts of the Georgian government institutions, as well as the heroic commitment shown by the country's healthcare workers, have been essential in containing the spread.
The government could partner with the financial services sector to provide better financing solutions to our industry.
We are slowly trying to get back to normal by opening restaurants, bars and hotels. Prior to the pandemic over 150,000 people were working in the tourism sector, which was one of the main pillars of the country's economy. Therefore, a great deal of support is now needed from the government to help all tourism related businesses to recover and get back on track. Particularly, I would say that the government could partner with the financial services sector to provide better financing solutions to our industry as well as with international financial partners to ensure their involvement in the recovery process of tourism related businesses.
AK: Georgia is optimistic with its plan to allow international tourists in July. Do you welcome this decision?
VC
: The well-being of our guests and employees is of paramount importance to us. Therefore, we have been working tirelessly on implementing new health and safety regulations to ensure a safe and protected environment for everyone. We also welcome the decision of opening the borders and having the economy move forward. Having said that, we also hope to be welcoming responsible travelers and guests who realize the importance of respecting all the necessary measures in order to keep everybody healthy and safe.
AK: In connection with government's policy in tourism, was there any coordination between the businesses within your sector and the government? Or between the businesses themselves?
VC:
Adjara Group has been
actively involved
together with the government of Georgia in addressing challenges caused by the coronavirus. In the process we gained significant experience and knowledge. As you may know, the company's largest hotel, Holiday Inn Tbilisi, became a quarantine zone for returning citizens for a mandatory self-isolation period. Indeed, we've been able to overcome many difficulties by actively working and fully complying with the instructions of the Georgian government, World Health Organization and the World Tourism Organization. In partnership with the GNTA and UNWTO we worked actively on developing necessary guidelines and standards for hotels to operate in the new reality. It was essential for business to cooperate with the government and international institutions in order to assess all possible risks and draw a preventive guideline for everybody to remain safe.
AK: Do you think the profile of people coming to Georgia will change – for instance, more visitors will seek the most economical lodging options? How this might reflect in Georgia's hotels structure? What changes you envisage in global positioning of Georgia as tourism destination, and in marketing strategies?
VC: Georgia has a great deal of potential in terms of ecotourism, health, wellness and gastro tourism. Historically, the country has been known for its nature and climatic conditions as well as its unique cuisine, fresh produce, exquisite flavours and spices. Across our hotels we have implemented farm-to-table concept working closely with the Georgian Farmers Association. In addition, our large-scale agricultural project Udabno in Kakheti region provides our restaurants with fruits, vegetables and dairy produce straight from our farms. So, I think now more than ever we shall go back to the country's historically known health-related benefits and focus more on the nature, ecologically clean areas and fresh produce from Georgian farms.
AK: What about your businesses – will they need to adapt, for instance by switching to business tourism or otherwise? Or is your structure diversified enough already to cope with upcoming challenge?

VC: The company's portfolio of businesses is diversified. We have hotels across the country including Rooms Hotel Kazbegi and the latest Rooms Hotels in Kokhta-Mitarbi (Bakuriani), both of which provide access to unique Georgian nature. We are planning to open a new hotel in the historic resort of Abastumani and on the Black Sea coast in Batumi. As mentioned, Adjara Group has invested in over 5.000 hectares of land in Kakheti, located in the eastern region of Georgia. The Udabno project aims to develop the area into farmable land and, with the help of the local population, establish it as an agricultural hub and a sustainable tourism destination.
AK: Let's talk about something else, like civil society perhaps. Your main business is hospitality, as you are the man behind the Georgia's most successful brands – Rooms, Stamba, Fabrika (correct me if I missed any important project or brand). But I was surprised to see how many non-profit organizations you are involved in. That's not especially typical for a Georgian businessman. Is it because of your American educational background?
VC: The business model of our company is based on international standards with equality, human rights and transparency at the heart of our corporate culture. I oversee the company's CSR development - the activities in which I am personally involved. Consequently, we work with a number of organizations and institutions such as Global Compact for instance, to name one.
AK: In May your Democracy Frontline Center, hosted by your hotel, marked its anniversary (see info box below). Could you tell what Democracy Frontline Center is, and how you got involved into this project? Why do you think it is important?
VC: Democracy, freedom and transparency are core to our company's business model and corporate culture. Indeed, we work with Democracy Frontline Center, which is established at Stamba Hotel. As you know, our hotels go beyond hospitality and bring together people with the same vision and aspiration to create modern Georgia. Stamba Hotel has become a hub of interaction, which incorporates a photo museum, indoor vertical farm, co-working spaces, exhibition areas and cultural platforms.
AK: If there is any project related to civil society or corporate social responsibility that you want to mention, you are welcome.
VC:
I would like to talk a bit about a charity fund which I co-founded with two of my friends Nino Zambakhidze of the Georgian Farmers Association and Sandro Kandelaki of the Business Accelerator Sparks. We have created the
"Fund 1anoba"
for volunteers to come together and help the country overcome unprecedented challenges caused by the pandemic.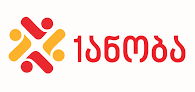 Food, medication and other essentials are delivered daily to vulnerable groups of the population, including people with disabilities, single mothers, the low-income elderly and many others, who are struggling to survive through this uncertain time.
The team currently helps up to 50 families per day across the country. As of today, we have 2000 registered volunteers and we helped 5225 families.
AK: This is very impressive! Let's get back to your main work – your highly sophisticated hotels. We know about innovative hospitality concepts, use of organic food, and plans for further expansion into agribusiness. Could you tell us more about your company's strategic priorities – and your personal preferences?
VC: As I mentioned earlier, agricultural development indeed is a strategic priority right now. We aspire to cultivate a partnership with local farmers and assist in their ongoing growth and development. A 2,000-hectare almond orchard has been successfully established along with a berry farm and a small vineyard with diverse endemic grape varieties. We now also have a dairy farm with Mediterranean buffaloes and alpine goats. Aside from the social capital developed through the project, Adjara Group is planning to use a significant percentage of locally grown products in the company's establishments.
AK: Do you still want to establish your Georgian brand in the USA? At which stage is this project now?
VC: In the current environment, we are mainly focusing on the existing projects. New initiatives had to be put on hold, but we are hoping to start working on them as soon as possible. We are still hoping that, once the world recovers from the pandemic, Adjara Group will get back to its international development plans.
AK: When I read your interviews, I have an impression that you are a happy person who has a dream job (or, rather, who created a dream job for himself). What's the most favorite part of your daily routine? And what do you do in your free time?
VC: What is free time? For me there is no such thing as free time. My time is always dedicated to something – whether it is work, friends, family, socializing etc. To travel is my passion and when I go abroad to explore different countries, cultures, people I always think how this experience can help me when I come back. Also, while traveling I constantly talk about Georgia and aspire to introduce my country to as many people as possible. Traveling is indeed a source of inspiration for me. As to having a dream job – for me a dream job is to be able to contribute to the creation of modern Georgia, and Adjara Group is doing exactly that. We are shaping the new Georgia and placing the country on the world map.
AK: Here is my last and traditional question: If you could change anything in Georgia, what would be your 3 priorities?
VC: We have already changed many things, which I am happy about. We have preserved historic and landmark buildings by giving new life. We are working actively with Georgian farmers and are encouraging further production of local, fresh produce. We have turned the most isolated Georgian regions into sustainable destinations and will be even more engaged in regional development to show the world the beauty of the country's nature, ancient history and unique gastronomy different from one part of Georgia to another.
Of course we would like to put special emphasis on environmentally friendly practices, which are being incorporated in our business operations.

AK: Many thanks for your answers, Valeri.
---
In 2019, in partnership with the Economic Policy Research Center (EPRC), the Center on Democracy, Development, and the Rule of Law (CDDRL) at Stanford University and Adjara Group the Fukuyama Democracy Frontline Centre was opened at the Stamba Hotel in Tbilisi.
The Center is headed by former US Assistant Secretary of State and Senior Fellow at Florida International University's School of International and Public Affairs David KRAMER, and Stanford University professor Francis FUKUYAMA.
The Center envisions a wide spectrum of freedom fighters, human rights activists, and democracy advocates throughout the European and Eurasian region, coalescing around the fundamental values of democracy, rule of law, and the liberal international order.