13.07.2020 (
Caucasian Journal
)
Israel is among the Georgia's oldest and most reliable business partners. An essential support mechanism for healthy economic relations is a bilateral chamber of commerce, which, as a rule, must be established in both countries.
Recently such a bilateral chamber has been finally introduced, after a lengthy period of registrations and endorsements in Israel and Georgia. Today Caucasian Journal talks with the head of new Israel-Georgian Chamber of Commerce (IGCC), Mr. Meni BENISH
(Read Georgian version
here.)
Alexander KAFFKA, editor-in-chief of Caucasian Journal: Dear Mr. Benish, thank you for attention to Caucasian Journal. When I heard about the launch of your Chamber of Commerce (CoC), I thought that we must cover this news, because Israel is such an important country for Georgia, and also because we partner with International Chamber of Commerce and other organizations promoting business participation in civil society. For businesspeople in Georgia, what is going to change with installation of your CoC? What new opportunities will open for an ordinary entrepreneur, and when?
Meni BENISH:
First, I would like to thank you for the warm wishes. As you may know, I was born in Poti, and I am a Georgian citizen. Georgian people are close to my heart and I can clearly say that I feel at home in Tbilisi.
As a businessman, I can easily point the advantages of Georgia for Israeli and international business operations. We can see it in the labor - well educated young and motivated people, willing to cooperate with international companies; amazing soil - great for almost any agricultural venture; cost of energy - about half price in comparison to Israel; the government is ready to support new international investments, in any possible way; the infrastructure is developing every day. We have a country with a huge potential that is hungry for the Israeli investors, Israeli ideas, and cooperation.
As a pioneer in development of the Georgian high tech, and co-founder of Webiz, we are the best example that the Georgian software developers can even compete with Israeli developers!
Israelis are risk takers, and looking for challenges, but when it comes to serious investments, they are looking for success stories. No one wants to be the first to jump into the pool, therefore we provide the proof of concept.
We can show results of 15 years long diversified operation in Georgia, and amazing partnerships we have created with Georgian businessmen. Currently we are negotiating with several factories, employing over 1000 employees in Israel and the Far East. Our goal is to move part of their enterprise chain to Georgia. We are discussing cooperation with the local factories and local manpower, allocated not in Tbilisi, but in the suburbs – where unemployment is a serious challenge.
The bilateral trade volume is still very small, and I am sure we can work towards growing it to significant figures.
AK: How do you assess the current state of business relations between our countries, and the future perspective? What business sectors are best represented by your Chamber's member companies?
MB:
Currently, the business relations between Georgia and Israel are very warm and friendly. The bilateral trade volume is still very small, and I am sure we can work towards growing it to significant figures.
Currently the biggest benefit that Georgia gets from the warm relations with Israel is tourism. Due to very intensive work of the Georgian ambassadors in Israel, during the last 10 years the number of Israeli tourists visiting Georgia has been in dramatic annual growth for the past 5 years and ended up more than 200,000 in 2019. The coronavirus unfortunately changed this progress, but we will overcome it soon.
AK: From the point of view of Israeli businesspeople, can you name the main advantages of doing business with Georgia?
MB:
We as Israelis are investing in people first, and only then - in ideas. We need to feel that we are welcome. We need to feel a secure and friendly atmosphere. In Georgia we have it all.
Now, when it comes to opportunities, in almost every industry there is one: Energy, infrastructure, municipal infrastructure, real estate, construction and development, property ownership, hotels and other touristic projects, enterprise, logistics and many more.
There are advantages in any of the above listed industries in Georgia. When we analyze each industry, we see there is no corruption, the taxation is very low as well the labor cost, international auditing firms such as KPMG, PWC, EY, Delloite and BDO are all here. The risk is in the business itself and not in the territory.
AK: Which business directions seem most promising, given the current difficult situation, after Georgia's leading tourism sector has been severely hit by COVID, and other sectors have suffered too?
MB:
I believe that the coronavirus is not going anywhere, and we as the rest of the world will have to adapt to it.
For a country that is most reliant on tourism, as one of the major income generators, Georgia can't overcome this situation by inventing a new industry, which can simply replace tourism. There are billions invested in this industry, not only in Georgia, but also in many other countries, where tourism in a major asset - Turkey and Greece can be the good examples. As one of the founders of Archi Group in Georgia, and owner of several hotel projects all over Georgia, we will not stop the construction and development of any hotels, because we believe that the current worldwide crisis will be recovered even without 100% solution to the COVID 19.
AK: Let's take a look from another angle. As the organizer of CoC, what do you expect to achieve? Every businessperson values his time, while you must have spent serious time and resources to set up Israel-Georgian Chamber of Commerce. So, could you share your motivations and expectations?
MB:
It's a good question and I will try to answer it as accurately as I can. The CoC is not a business. As a businessman, I have generated the kind of wealth that can guarantee a financial security to me and my children till the age of 120. All my companies in Georgia, Israel and other countries donate significant amount of money to various organizations. I am sure you are aware of our charity activities in Georgia: supporting thousands of families all over the country by Archi, supporting hospitals, sportsmen and much more.
We are taking similar actions in Israel by helping different organizations, including University of Tel Aviv, Special in Uniform (which supports young boys and girls with special needs) and some other activities.
The reason we founded the CoC it to support the entrepreneurs in both countries, and help them get around in the Georgian and Israel business sphere. The difference in the culture, the bureaucracy, the gap in understanding the markets and needs - this is where we can make it easier for the members of the CoC. We can help connect potential partners from both countries, get the best professionals wherever they may need, and we can get the financial support necessary for any size of ventures.
AK: Speaking about you as a businessman, we must explain that you are not a newcomer in Georgia. Your construction company, Archi, is one of the biggest and most active in Tbilisi and across Georgia. Would you like to tell about this or other your business activities in Georgia?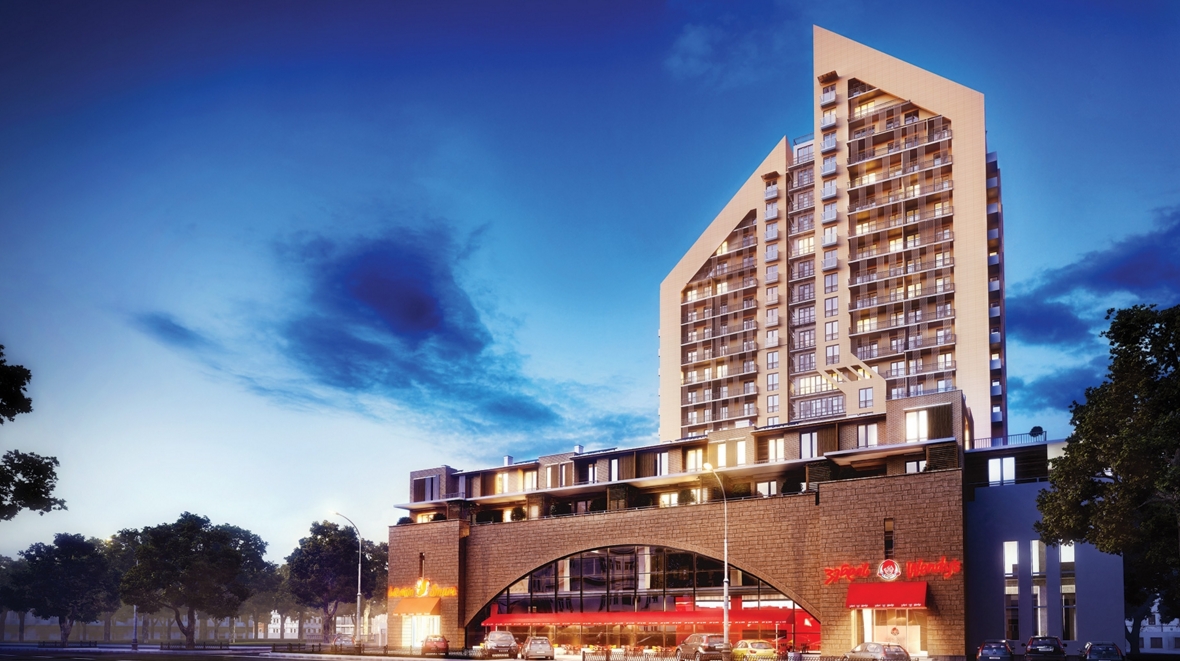 MB:
My biggest pride is in Archi, as for a businessman. We founded the company 14 years ago with my good friends, Ilia Tsulaia - currently member of the Parliament of Georgia, and Irakli Kapianidze. Last year we had a privilege of having Zaza Pachulia - one of the most famous Georgian sportsmen - as our partner. It wasn't always easy for us to succeed in the Georgian residential market. We are creative, we are hard workers, and we have an amazing team of managers and employees. After 14 years in the market with thousands of apartments delivered and more then 3000 apartments under construction, we have a company we can truly be proud of.
AK: I guess the apartment construction is an attractive business, probably because of low land value, cheap labor, and stable demand. You are welcome to correct me, and add comments from your experience in working in real estate. And, by the way, what about the lack of regulations and building standards in Georgia – is it a good thing, or must it be changed?
MB:
I am sure that it looks like an attractive business. But imagine that in any European country or even in Israel, a family can get a mortgage even before the building permit has been granted to the developer.
The banks give full support to developers and buyers, and we need to consider that it takes millions to build even a 200 apartments project. So, the business is attractive only if you have the financial ability to buy the land and develop it by 30% of the construction cost minimum, otherwise you will risk the buyers, and the company.
In terms of regulations, Kakha Kaladze, the mayor of Tbilisi, made few significant regulatory changes, which are very important not only for the city, but also for the residents. The safety regulations, the fire safety regulations, and many other new obligations that any developer should fulfill, will make the construction safer and long lasting. I am sure there is still a lot to do, but we should remember that the standards should be adopted along with the buyers' purchasing abilities, as regulations create safety, but also make constructions more costly.
In Israel, to get a building permit, all the surrounding area should be completed by the developer.
AK: Many new apartment buildings in Tbilisi produce a mixed impression, as they are often erected close to each other, without surrounding infrastructure, even without sidewalks, to say nothing about greenery. Some constructions sites stay abandoned for decades, and spoil the image of the city. If you would like to share how the quality of buildings is regulated in Israel, and how that system differs from Georgian system, I am sure this would be interesting for our readers.
MB:
I agree that there were too many stacked projects in Tbilisi. In the last 2 years many of them, with serious support of the government of Tbilisi, were sold or handed to developers, who took responsibility finishing the construction and delivered the apartments to the owners, who in some cases had paid for their dream home 20 years ago and even more. I am sure there are more projects that will be resolved soon.
About the surrounding development, in Archi we spend millions every year on building gardens, playgrounds for children and creating safe and green environment around our projects. I am sure there can be governmental support especially in the older and weaker neighborhoods, where there is no significant new development.
In Israel, to get a building permit, all the surrounding area should be completed by the developer. The sidewalks attached to the construction should be finished by the developer.
AK: I know that besides real estate, you have other interests, which span to such diverse areas as green energy, e-commerce, and startups. How did you get interested in them, and are they connected to Georgia in any way? If not, do you see a future potential in developing these directions in our region, or in context of Israeli-Georgian cooperation?
We have about 100 software developers, with average salary of more then 1000$ a month, and we plan to double the number of employees by the end of 2020.
MB:
I strongly believe in the Georgian education and motivation. With the initiative of a good friend of mine, Mr. Irakli Mezurnishvili, in cooperation with BTU University, and support of Mr. Michail Batiashvili, we created Techub and Webiz.ge. I can't forget the skeptical articles and comments on the social networks, claiming that it would never work… I am so proud and can't forget the picture of the launch of the academy with the presence of the Israeli Ambassador, Mr. Shabtai Tzur, close friend of mine, along with the Georgian Parliament members and representatives of the ministry of education.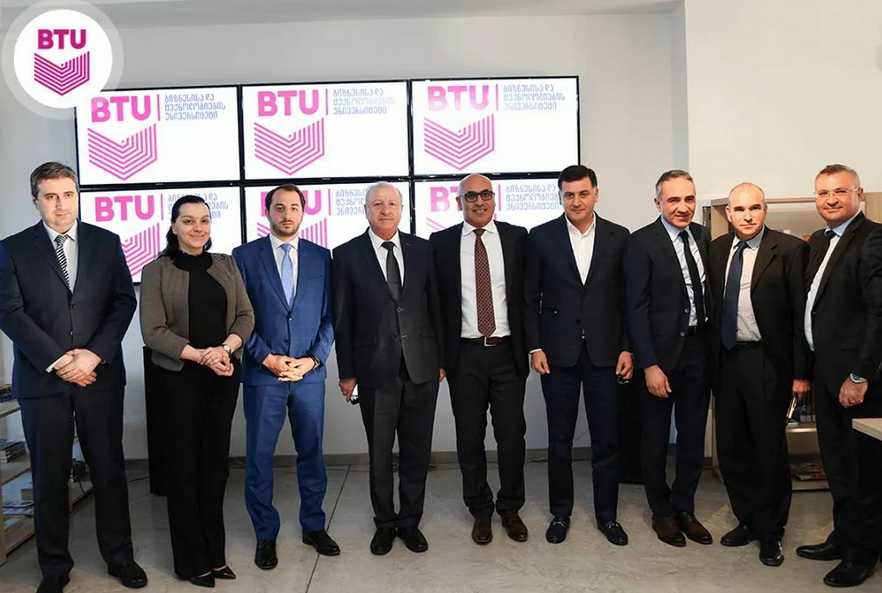 We have trained hundreds of software developers, many of them totally for free, with Israeli methodology. After graduation we hired them to work for us and develop software for Israeli startup companies! Currently we have about 100 employees, with average salary of more then 1000$ a month, and we plan to double the number of developers by the end of 2020.
With close cooperation with BTU university and GITA, we have invested in our first Georgian based startup, http://echolize.com/, which was founded by super talented Georgian entrepreneurs: Giorgi Tushurashvili and Ladi Gabunia. Soon the operation will be international and not only local. We are not only investors, but also bring our many years of experience, with my partners: Dudu Zera and Eyal Bar-Oz, both serial and experienced entrepreneurs.
Regarding the green energy, we are looking for opportunities in the industry, which I believe is the future of the energy industry in the world. We want to live a healthy life and we all know that it depends on what we breathe. In Georgia, most of the energy produced is green anyway, and the advantage is that the demand from the neighboring countries is endless. We can use solar energy to generate power, which can be exported to other countries. Soon there will be tenders published, and we will gladly consider our participation.
AK: Going back to business cooperation between our countries, do you think our governments are generally doing all that is necessary? Would you suggest any changes in the governments' policies and priority areas? Are the Chambers of Commerce getting all the proper assistance from official bodies?
MB:
I believe that whatever any government is doing, is never enough and they can always do more. We need to finalize the free trade agreement between the countries, which unfortunately is taking too long.
I am sure that the new Israeli Ambassador, Mr.
Ran Gidor
, is fully aware of the huge potential of the economic growth possible by the cooperation of the two countries and with cooperation between Ms. Natia Turnava, Minister of Economy of Georgia, and the Israel Georgia Chamber of Commerce, we will all generate more actions, events and deals between Israeli and Georgian businessmen.
I want to indicate the huge benefit that Georgia has from the professionalism of Lasha Zhvania, the ambassador to Israel. We work in full cooperation, and I am sure that he and the all wonderful and professional team of the Georgian Embassy in Israel, as well as the Israeli Embassy and Ambassador Ran Gidor in Georgia, will provide full support for the progress of the Israel-Georgian Chamber of Commerce.
AK: Your surname does not reveal a Georgian ancestry, so I was not aware that you were born in Georgia. Could you tell a bit about yourself?
MB:
I was born in Poti, as the first son to Simion and Rusiko Biniashvili. Unfortunately, my father passed away 4 years ago. I am sure he would be proud to see today, what has become out of his invitation 14 years ago, to examine the Georgian market. I miss him so much!
So, I came after him, and simply fell in love with the people, and especially I am fond of my partner Ilia Tsulaia, whom I consider not just a business partner but a true family and brother.
Georgians love Israelis and respect the 2600 years of friendship between the Georgian and Jewish people.
AK: Can you share 3 your brightest experiences in Georgia - good or bad? Not necessary from your business practice, but from travel, cultural experiences, food…
MB:
Well, as a Jewish businessman, with Israeli origin, unfortunately, I need to be careful in almost every country I visit, and I have to say that I have never felt any risk to my personal security in Georgia. Georgians love Israelis and respect the 2600 years of friendship between the Georgian and Jewish people.
I visit Georgia for a few days every month. Every time I get back to Israel, I find that I have gained 1 kg for each day I had spent in Tbilisi…I think it proves that I really love the Georgian food and wines, which remind me the childhood and the food we had at home with my grandmother Tamara.
Every time I get back to Israel, I find that I have gained 1 kg for each day I had spent in Tbilisi...
To hear
Hava Nagila
song performed by Georgians, on totally Christian events, warms up my heart. It means that the love, appreciation and happiness are there. Love is what we need to be happy. Love to people, love to other cultures, love to new experiences, new tastes and new colors is what makes us curious to explore the world. We, the Israelis, travel more than any other nation. Even in the farthest and forgotten regions of the world you will find Israeli travelers. I am sure that the 200,000 tourists who visited Georgia last year returned to Israel with the feeling of being loved, and loved back the Georgians. I am sure that once the Covid-19 will no longer be world-scale crisis, the atmosphere and mood will become normal and Georgia will remain one of the best destinations for the Israeli tourists, and we at the CoC will do our best to make Georgia one of the favorite investment destinations as well.
AK: Many thanks for making the interview. We wish much success to all your endeavors in Georgia!
MB:
Thank you so much for this interview.
www.igcc.org.il
Caucasian Journal
appreciates kind support of Israeli Embassy in Tbilisi in preparation of this interview