30.06.2021 (
Caucasian Journal
).
Caucasian Journal's guest today is Anne LIDGARD, Director, Ecosystems for Innovative Companies at Vinnova – the Sweden's innovation agency.

▶ ქართულად:
Read the Georgian version here.
Alexander KAFFKA, editor-in-chief of CJ: Welcome to Caucasian Journal! Let me explain first, that one of our aims is to spread some of the world's most advanced reforms experiences in our region, and to assist in using those best practices here. As Sweden is often called the Silicon Valley of Europe, it is no wonder we've got interested in your country's achievements in the field of startups and other innovations. Is it true, that it all started with Stockholm City Government's decision to subsidize people's home computers in the 1980s? Quite a far-sighted and exceptional decision, wasn't it?
Anne LIDGARD: Yes, indeed, that was one of the key contributors, but I also want to mention the very early mobile adoption thanks to Ericsson – the world leader in the field then – and its collaboration with state-owned Telia. Also the early and wide-reaching broadband deployment, another important policy decision, has played a huge role. Thanks to our proficiency in English, people started interacting very early on the web, not least the younger generation of gamers that later turned innovators.
AK: Subsequently, 20 years ago your agency Vinnova was founded, if I'm correct. Was it yet another part of the government's vision and strategy dating back to the 1980s, which aimed at stimulating the tech innovation? Or was it already a reaction to 21 century's growing demand from companies and individuals? Perhaps you could introduce Vinnova's concept and highlights to our readers?
AL: Vinnova came out of earlier technical development agencies, like STU and NUTEK, and was founded on the fairly novel concept of triple helix, i.e. the collaboration between business/industry – government – and academia. In fact, one of the earliest – and still existing programs, Vinnväxt, is an illustration of that, whereby funding is pooled from these three actors in a 7-10 year commitment to develop the innovation ecosystem in a specific thematic area of strength in a region. On the one hand, Vinnova now runs programs in which collaboration between different actors is essential, and on the other hand, Vinnova also targets individual innovative SMEs. Vinnova plays an important role in developing the ecosystem as a whole, e.g. Industrial Innovation hubs, incubators, etc.
To all you entrepreneurs out there: Be bold, be fast, and don't waste your time and intelligence on problems that are not important!
AK: What type of support an average startuper expects from Vinnova, and what's the typical procedure he/she is facing?
AL: We support startups through the Innovative Startups program, in which you may receive a grant of 30,000 EUR in the first stage, and 90,000 EUR in the second stage. We also fund startups through the incubator program and through the universities' innovation offices, which allow for smaller grants of up to EUR 10-30 thousand.
AK: You have worked as Vinnova's representative in California's Silicon Valley. Why does Vinnova need such "embassies" abroad?
AL: The activities that I initiated over in Silicon Valley were primarily to facilitate for Swedish entrepreneurs to benefit from that extremely rich innovation ecosystem, which is still unrivaled and which keeps reinventing itself. As a small country, even though we are proud of what we have accomplished so far, having these networks, and access to the insights and the knowledge of people in Silicon Valley is essential to stay competitive.
AK: How would you summarize the experience you've gained working in the Silicon Valley?
AL: It gave me an important perspective and a better base to be able to judge what we can learn from SV, and conversely what we should leave behind. Sweden is much further ahead in internalizing sustainability and making it part of operations than in the US, even in SV.
Through the Innovative Startups program you may receive a grant of
30,000
EUR in the first stage, and
90,000
EUR in the second stage.
AK: What are the competitive advantages of Sweden now – what does it offer to innovation companies and entrepreneurs? Are you interested in attracting promising foreigners, or "nourish" home-made industry only?
AL: We are always interested in attracting talent and we can offer a very vivid startup scene, in combination with a more mature view of sustainability. Plus life is quite comfortable in Sweden, easy access to nature, people are generally quite friendly, and places like Stockholm are very cosmopolitan. Everyone speaks English, so no language issues!
AK: How is the innovation support distributed between various players: What are the roles of government agencies vs city authorities vs business associations, foundations and NGOs?
AL: The government agencies such as Vinnova, Agency for Growth and Regional Development, and Swedish Energy Agency are by and large funding agencies. There are also various funding schemes from the regional governments. There are also state-owned investment vehicles like Almi Invest and Industrifonden, next to a large number of private venture companies and angel investors. Last, there is a very large number of startup support organizations such as incubators, co-working spaces, accelerator programs etc, that are closer to the actual startups or entrepreneurs than the government funding agencies.
AK: Your current job title is director of Ecosystems for Innovative Companies. This brings me to the important theme of ecosystems – can you tell us more about them, and your current area of direct responsibility?
AL: The focus area Ecosystems for Innovative Companies was started out of the realization that funding is just one piece of the very complex support system (or ecosystem) that a startup needs in order to have a chance to realize its full potential. And therefore, it is essential that we devote energy and thought into how this best can be developed in a Swedish context, in order to be globally competitive. I am part of the management team for this area.
AK: Are there any strategic priority areas for developing innovations in Sweden?
AL: Some of the main reasons for supporting innovative startups are because they can provide solutions to some of our main societal challenges, and because many are also drivers of change in the existing industries. We have a special focus on deep tech startups, on scalers, and on the interaction of these with Swedish multinational corporations, often engaged in more traditional industries. [Deep tech is a startup providing technology based on substantial scientific or engineering research; scaler refers to scalability - ability of a startup to grow. – CJ].
Most startups fail – and there are so many different reasons. One very often is due to misalignment among the founders.
AK: From your professional experience, I bet you can share many outstanding examples of successful startups. Or, perhaps, important failure stories as well – when a worthy idea was not implemented. If you could provide some of such stories, I'm sure our readers would appreciate.
AL: Yes, there are many stories. If I were to mention some that were in touch with Vinnova, one of them would be Soundtrap, founded by some engaged musicians wanting to build a platform for people to create music collaboratively. They received an early grant from us, decided to make their US launch at the Nordic Innovation House in Palo Alto with a great release party, managed to get their product as a native application in Google Chromebook which was distributed in many schools across the US and Europe, and were finally acquired by Spotify in 2018. Another is Graphmatech working with graphene, a really interesting and promising deep tech startup with a founder who came from academic research, but combines those skills with a really great sense of doing business and focusing on the customer – two very important skills. They just closed a 8 million EUR round. But remember: Most startups fail – and there are so many different reasons. One very often is due to misalignment among the founders. Very sad not to clear this out early on.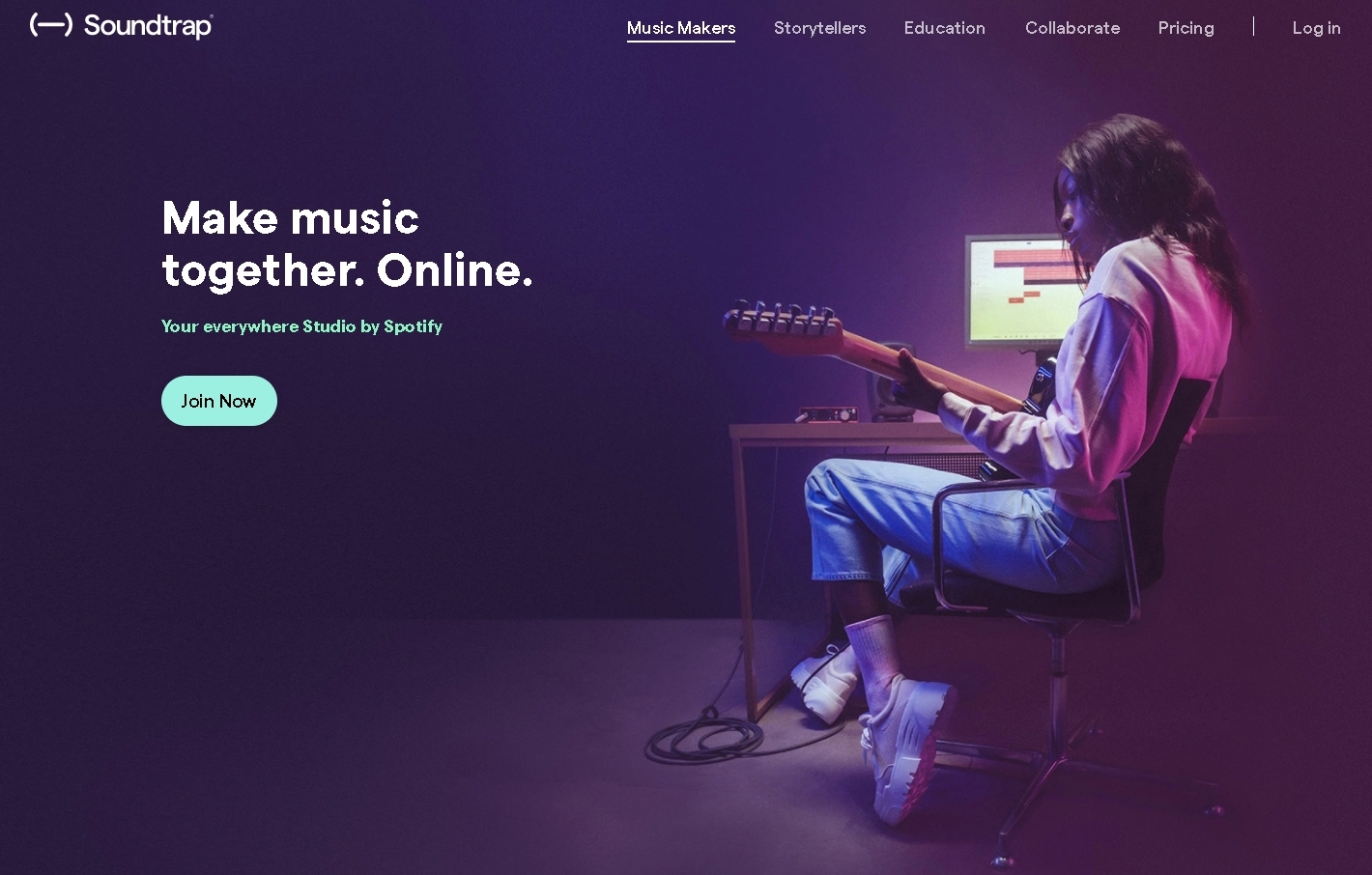 AK:
Are there any foreign cooperation programs offered by Vinnova or other Sweden's organization working in the innovation field, which might be relevant to our region?
AL: We don't have any at Vinnova, sorry, but perhaps on the EU-level there may be opportunities?
AK: If there is anything that you would like to add for our readers, the floor is yours.
AL: To all you entrepreneurs out there: Be bold, be fast, and don't waste your time and intelligence on problems that are not important!
AK: Thank you very much!
Read the Georgian language version
here.
Caucasian Journal
appreciates kind support of Royal Norwegian Embassy in Tbilisi in preparation of this interview.