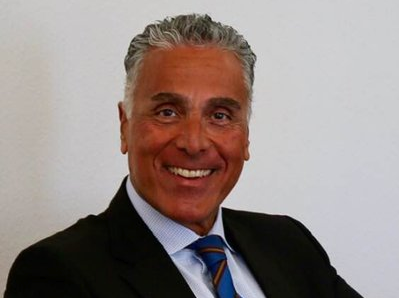 Fady Asly, chairman of
International Chamber of Commerce Georgia
(ICC), sent an open letter to Prime Minister Mamuka Bakhtadze. "ICC Georgia has never gone to such extremity before, but considering the exceptional aggression against local businesses and foreign investors, we cannot close our eyes anymore and witness other innocent businesses pressured and harassed again and again", - reads the open letter from the head of Georgia's largest business association.
Caucasian Journal
is publishing the full text of Fady Asly's letter in English below. The full text in Georgian can be found in our
Georgian language version
.
Open Letter to the Prime Minister of Georgia H.E. Mamuka Bakhtadze
March 22, 2019
Dear Prime Minister,
We were expecting to discuss with you and with your government pressure on businesses, an issue that was put on the Agenda of the Investors Council scheduled for March 26; the Investors Council Secretariat informed us on March 21 that the meeting was postponed till further notice.
Considering the seriousness and urgency of the situation and the importance of several issues that are having a dramatic impact on the business and investment climates in the country, including the unrelenting pressure from government on many businesses we feel compelled to send you this open letter.
I will start with some historical facts since history teaches us how to handle problems would they occur again.
We started our business in Georgia in 1996 that is 23 years ago, as the major importer and distributor of food products in the country and in the region; Ironically though the first time I came in person to Georgia was two years later in 1998 because of government pressure; the Ministry of State Security had jailed one of our foreign employees accusing him of "Intention to smuggle bananas", they had also sealed our warehouses and transferred 400 thousand dollars from our bank account to the budget.
This attack was a coordinated effort between the Ministry of State Security and one of our competitors.
We did solve the problem, we freed our employee from prison, we unsealed our warehouses and got our money back, we didn't do that by bribing anyone, we did it by fighting fiercely the Ministry of State Security's unlawful actions, with the support of the US Embassy in Tbilisi and the US Administration in Washington.
For the past 21 years I had to fight against every single government in power, since each one of them tried to stop our business, cripple us or harm us a way or another or harm a member or another of our business organization.
In November 1998, and based on a request from the former US Ambassador to Georgia Kenneth Yalowitz, I had the honor to co-found the American Chamber of Commerce in Georgia and to chair it for 7 consecutive years; since 2006 and till date I have the honor to chair the International Chamber of Commerce in Georgia.
The aim of establishing the American Chamber of Commerce and the International Chamber of Commerce was to protect the interests of US, foreign and local businesses as stated in the by-laws of those organizations.
Protecting the rights and interests of foreign and local businesses and fighting against their harassment and against corruption, gained me a lot of enemies over the years; I will briefly mention that during the Shevardnadze's era and beside jailing one of our employees as mentioned earlier, in 1999, another of our employees was murdered in an armed attack on one of our vehicles.
My deputy was kidnapped for several months in 2001, a year later, in 2002 our offices in Tbilisi were bombed, in 2003 our offices in Poti were burnt to the ground, and I will spare you the details of how many times we were punitively audited and harassed or how many times our staff were mugged at gunpoint.
In 2004 my offices were twice shot at with machine guns, my security went to the police both times to file a report and submit the video-tapes from our security cameras, showing the cars that were involved in the shooting, however they were told each time that I was the one who had shot at my own offices to bring attention to myself; those shootings were never investigated.
In Summer 2005 my residence was shot at, but I didn't even bother report it to the police because it was totally pointless.
In 2005 as well, my company was audited 5 times by the Tax Department in an attempt to paralyze our business completely, and to punish me for being an outspoken critics of government pressure on businesses.
We were audited that year for 11 months in a row, which prompted me to send a letter of gratitude to then President Saakashvili thanking him for making sure that our accountants were not making mistakes.
In the years 2009, 2010 and 2011, the government privileged one of our competitors, allowing their company to import food products without paying any customs duties or any VAT. This double standard policy caused us to lose several million dollars, which prompted me to stop our business operation in Georgia; although we were fit to compete with our competitors we were surely not able to compete against the State budget.
During all those years and due to never-ending pressure on our various businesses in the country, our losses exceeded 20 million dollars. However despite the never ending pressure I never agreed to pay any bribe, any racket money or any ransom; I never bought the solution to any of our problems with money, I always fought against injustice whether it was directed against our company or directed against any member of our business organization.
During the past 21 years, the business organizations under my leadership defended fiercely both foreign and Georgian businesses; our door was always and still is open to any distressed business, because our mandate is to protect businesses against pressure and against wrong doing.
Our agenda is to strive towards the protection and improvement of the business and investment climates; our mission is to push the country forward towards free market economy, to insure a level playing field for all businesses, and to fight corruption and oppression of the business community.
In the Parliamentary elections of October 2012, as a citizen of Georgia, I voted for the Georgian Dream, and on the 5th of October 2012 in coordination with Irakli Gharibashvili, we organized the first meeting of the Georgian business community with Bidzina Ivanishvili.
During that meeting Mr. Ivanishvili promised the business community to protect them from harassment and pressure, unfortunately his words died with the sunset of that day, as he became thereafter the number one oppressor of businesses in Georgia.
Dear Prime Minister, if I brought to you the past history, is for you to understand that after 21 years of doing business in Georgia, of heading major business organizations in the country, and of being actively involved in solving the problems of hundreds of oppressed and harassed foreign investors and local businesses alike, when I see pressure I recognize pressure, I don't need a drawing for that nor the confirmation of any third party.
Over the past 21 years, I have seen everyday governments using systematically the state apparatus to eliminate, weaken, blackmail and racketeer businesspeople.
Since coming to power in 2012 your government has bankrupted many businesses that you perceived to be close to the Saakashvili's administration, the names of some of those businesses were released by ICC to the press couple of weeks ago, amongst a sample list of 21 companies that we named, and that suffered at a stage or another during your administration of pressure, harassment, destruction or just total lethargy and disinterest of the government regarding the problems that they were facing.
Having said that, I didn't find it surprising at all that your government contacted some of the companies that we listed, asking them to issue a statement denying that they were ever under pressure; this made both government and the very few companies who agreed to issue such a statement to look futile and unprofessional, considering that the problems that those companies had faced were public knowledge and extensively covered by the media at that time. This underlines again how much businesses are terrified in Georgia.
With your retaliatory measures against businesses that you perceive unfriendly to your policies you didn't set a precedent; the Saakashvili's administration did harass, punish and bankrupt several businesspeople perceived to be close at that time to former President Shevardnadze or later on to the opposition, and I wouldn't be surprised at all if the government that will replace you will also retaliate against Bidzina Ivanishvili and his businesses and other businesspeople close to him, since this seems to be unfortunately the culture and the modus operandi of governments in power in Georgia.
As a daily observer of your government since 2013, I notice that there are two sides running the country, an official but powerless side represented by some of the government' ministers and their teams, who understand how a country should be run and who work around the clock to promote Georgia, encourage foreign investment, fight poverty and improve the business environment, and an unofficial side that is the real power in the country, represented by Bidzina Ivanishvili who is pushing for his own and non declared agenda, that consists of keeping foreign investors out of the country, spreading his tentacles over major businesses, getting rid of business people he dislikes using criminal methods reminiscent of the 1990's, relying for that on all state structures, that he totally controls, and in particular the Prosecutor office, the Judiciary, and the law enforcers.
Mr. Ivanishvili went public on TV in fall 2018 bragging that he was the one behind the problems of Philip Morris and British American Tobacco that happened in 2017, an episode that cost Georgia its credibility internationally and that brought the country years backward. Mr. Ivanishvili had to backtrack on his plans due to international pressure after triggering with his actions the start of the collapse of the Georgian Judiciary.
Mr. Ivanishvili's fingerprints were all over the problems of Georgian American Alloys, an issue that drew terrible criticism of Georgia by US and EU officials and that damaged very seriously the image of the country.
Mr Ivanishvili attacked the Omega Group, threatening the very livelihood of 1500 of their employees and their families in a unique case of collective punishment, a despicable crime against human rights. The whole Omega saga with its human rights grim abuses was clearly mentioned in section 4 of the 2018 Human Rights Report that was issued by the US State Department.
Last but not least is the attack of Mr. Ivanishvili against TBC founders and his attempts to harm them, blackmail them, harm the bank and harm the Anaklia Development that they are currently building.
TBC is the largest and most solid financial institution in the country; it is the responsibility of the government to strengthen this institution and protect it considering that it is one of the pillars of the country' economic and financial stability; unfortunately your government on instructions from Bidzina Ivanishvili has undermined this institution in every possible way, including the fabrication of a phony investigation regarding alleged suspicion of money laundering 11 years ago, to destabilize the bank, taint and blackmail the founders and cut the international investors funding for the Anaklia Development.
This government' sponsored blackmail, has resulted in the bank losing 200 million dollars of capitalizing in London in one single month, which prompted the founders to resign from the bank's supervisory board under duress to save their institution from further damages; to add insult to injury and despite the fact that the founders had already agreed to a forced settlement with the National Bank, the government is keeping pressuring and blackmailing them and TBC Bank through various means despite your vehement public denials dear Prime Minister.
To make it short, Bidzina Ivanishvili has turned into the number one liability and obstacle to the business and investment climates in the country and the FDI figures are self-telling with a 35% decrease year on year.
To illustrate it, I will mention that in 2006 Georgia was ranking No 100 in the World Bank "Ease of Doing Business Report" the country improved its ranking over the years becoming N0 6 in 2018; during those twelve years the income from tourism increased by about 10 folds from 360 million USD in 2006 to 3.2 billion USD in 2018.
In contrast to that and very surprisingly, during the same period of time, for the same twelve years, FDI is still about the level of year 2006, which is totally shocking by any standard; this is the result of the systematic and deliberate harassment of foreign investors over the past years which has gained the country a terrible reputation within the spheres of the investors' community abroad, notwithstanding the ranking of Georgia in the above mentioned World Bank report.
To justify itself, the government is claiming that the 662 million dollars decrease in FDI year on year is due to two main factors:
1- BP's project coming to an end.
2- Geocell that was purchased by Silknet a local company, falls therefore now under local company denomination instead of being a foreign investor.
Worthy to note that BP's investments in 2017 totaled 600 million dollars whereas in 2018 their investments totaled 354 million dollars, that's a decrease of 246 million dollars compared to the previous year.
As for Geocell their investments in 2017 totaled about 23 million USD
Based on the above, if we totally remove from the figures BP's investments for both years and Geocell's investments for 2017, Georgia did loose about 377 million USD of FDI year on year in 2018, and this is totally unjustifiable.
If the figures for 2018 are bleak, I can only express my great concern for 2019 that I believe will make 2018 look prosperous in comparison.
For 2019 we do forecast an additional decrease in FDI that will be compounded to a slower economic growth due to the lending policies of the National Bank that are seriously affecting construction, real estate and consumers goods sectors.
We anticipate a cascade of bankruptcies in the mentioned sectors and those bankruptcies will no doubt impact the commercial banks in the country.
In 2016, in support to then Prime Minister Kvirikashvili and to increase FDI, I established a Consultancy Firm in the UAE called Channel Georgia, aiming at boosting investments from the GCC countries into Georgia; since June 2018 and due to the xenophobic policies of the government against investors from the GCC and to avoid further embarrassment with our investors, we have decided to divert those investors to the Central Asian and Eastern European markets.
In early summer 2018 our Firm initiated the creation of a European investment fund of 100 million USD to invest in Georgia, on February 18, when the attacks on TBC became public, I instructed my team to freeze this Fund.
If I, the Chairman of the International Chamber of Commerce in Georgia don't feel safe or confident to invest in my own country how can I encourage any foreign investor to do so?
Dear Prime Minister, ICC's agenda is the improvement of the business climate, we do favor good relations with the government, but surely not at the expense of the business climate nor at the expense of our member companies who are being deliberately attacked and pressured by government structures on orders of Bidzina Ivanishvili.
ICC is celebrating this year its 100th Anniversary; we are the largest business organization in the world, counting more than 6 million major businesses globally and actively present in 140 countries, we work closely with the G8, G20, the World bank, the IMF, the WTO, the WCO and we are a permanent observer member of the United Nations.
If the pressure and the blackmail against our member TBC will not totally stop in the coming days including the closure of the fabricated investigation by the Prosecutor Office, and if our member Omega Group will not be allowed to resume their activity normally, the government will leave us with no other option but to officially inform and warn all ICC National Committees worldwide of the aggressive attacks, pressure and blackmail exerted by the Georgian government on local businesses and foreign investors alike.
As you will appreciate it, this will have a devastating effect on investment in Georgia and on the reputation of the country; ICC-Georgia has never gone to such extremity before, but considering the exceptional aggression against local businesses and foreign investors, we cannot close our eyes anymore and witness other innocent businesses pressured and harassed again and again.
In this contest and as you will understand it, it is our responsibility to warn foreign businesses of the risks associated with doing business in Georgia.
We sincerely hope that finally Mr. Ivanishvili will realize the gravity of the situation in which he has put the country, and will act according to the best interests of Georgia, by stopping the pressure on businesses he is attacking and by keeping the doors wide open to foreign investment and to all Georgian businesses alike, notwithstanding their political orientation or their opinion, so jobs and wealth are created for Georgian citizens.
Sincerely yours,
Fady Asly
Chairman of the Board
International Chamber of Commerce in Georgia
Read also in Georgian language: https://georgian.caucasianjournal.org/2019/03/blog-post_22.html